Quick glance
Here at DFS, we do not just 'sell' the home security system or burglar alarm system. We provide a fully monitored security solution to protect what matters the most.
Wireless system
A completely wireless solution which is easy to install and impossible to compromise.
Tamper proof
Tamper protection to keep the system safe from rogue elements.
Inbuilt M2M sim card
With built-in M2M sim card from DFS, you never have to worry about top-up or recharge.
Professionally monitored
It takes about 15 seconds for our staff to contact you during an emergency.
Heartbeat Signals
The DFS alarm system sends heartbeat signals to CMS every few seconds, always.
GPRS/TCP-IP
It's not an ordinary SMS based GSM alarm system. It has TCP-IP, GPRS, and GSM.
Exceptional Wireless Range
A typical alarm system cannot cover a home without losing signals, ours can!
Regular Testing
We regularly test all the sensors remotely, so you don't have to.
Home Automation
You can control any device inside your home, just with your smartphone.
Power cuts/No internet
No worries! With battery backup and M2M sim card, it will work just fine.
24*7 Support
Keeping you safe isn't just a 9 to 5 job. That's why we are always open.
No Contract
There is no funny minimum contract length or hidden charges with us.
Heartbeat signals
It's what we call the constant check-ins we built into the system. It's part diagnostic, part security measure, and 100% awesome, because it means you always know everything's working the way it should.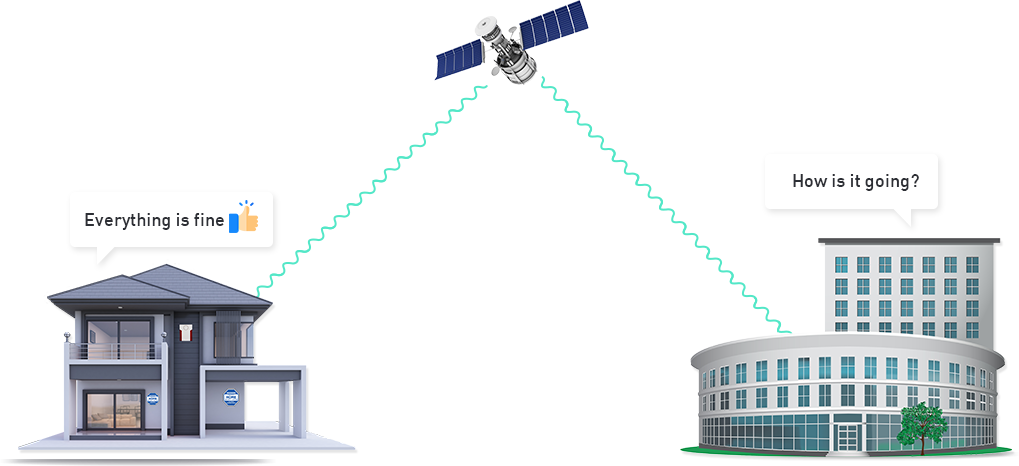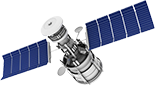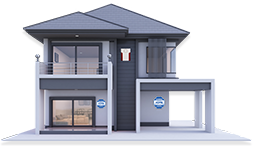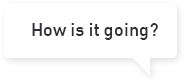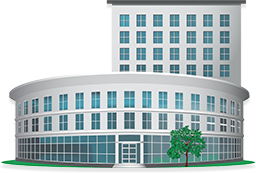 Polling Signals
The hub continuously monitors the detectors, and they regularly report back to the hub. If a sensor is triggered, it immediately transmits that information. The hub then sends alerts to the central monitoring station and to your smartphone. All of this happens in just milliseconds.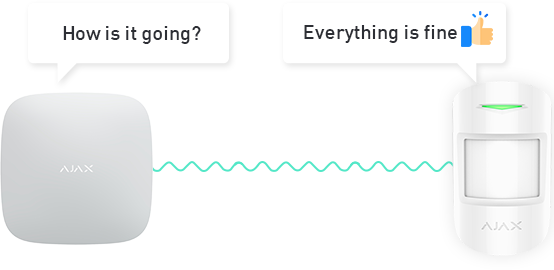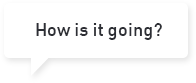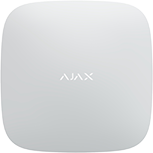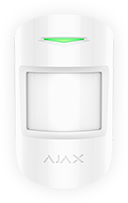 Most Awarded or Most Affordable
Because there is no 'one fit for all.'
Here at DFS, we understand that everyone has a different priority. For some, it is just about security from burglars and intruders at a very affordable price, while others might be interested in home automation or smart home capability along with home security. This is why we offer three different ranges of hardware. The best part is, all three ranges come with professional monitoring from DFS!
What happens if an alarm goes off?
A sensor detects an unauthorised event such as door opening.
Control hub informs the CMS and triggers the loud siren.
Operator verifies and informs the customer & authorities.
Issue is resolved and logged, operator resets the system.
Have a doubt? Ask us
Well, you can just pick up the phone or ping us on live chat! But the chances are, your question is already here in this list of most commonly asked questions.

What if power cut happens!?

Inbuilt battery backup can last upto 15 hours.

If my internet is down ?

No worries, system comes with inbuilt M2M sim card with 2G/3G data.

But suppose there are no 2G/3G signals ?

M2M sim cards are very different from normal sim cards, so its unlikely to have such issue, but if does happens, we can use GSM channel for communication..

Someone tries to steal it? break it?

No way! the system has tamper protection, so if someone try to break it, remove it, or open it, it will trigger the alarm and inform the CMS.

I forgot to arm the system! What can I do now?

If you have a smartphone, then it should not be an issue really as you can control it from your smartphone.

I am abroad, can I still use the mobile app ?

Yes. It doesn't matter where you are!

Can I get it without CMS monitoring?

We don't really recommend it and we provide free monitoring for the first year anyway, but if you don't want monitoring, we can reconfigure the system as per your needs, no charges.

I have limited budget, can I buy just the most important sensors and add more accessories later?

It's all about your flexibility. And yes, you can start with just a basic setup and extend it later. We can remotely configure everything so its quite easy to do.

Do I need landline connection? what about internet?

Landline connections are for dianasores ! We don't use it, infact it has become obsolete about 15 years back. Internet - if you have it, we will use it but if you don't, its still quite alright; system has inbuilt M2M sim card anyway.

What if alarm happens and your staff calls, but I am in a meeting?

Well, our staff will not stop just becuase you didn't pick up the phone. They will contact other contacts added with your account, they can also contact police or other authority. Basically, they won't stop until the issue is addressed.
Drag
Click on sensors to learn about them.
Click on sensors to learn about them.
x A motion sensor uses PIR technology to detect any motion in its line of sight. It comes with tamper function and auto sleep technology to avoid false alarms and is smart enough to know if it's a family pet or thief.
x A door sensor detects if a door is open. Usually, you will need this sensor on main door and on other possible entry points such as balcony. For iron shutters in shops, you will need shutter sensor which works on same principle.
x A smoke sensor or gas leak sensor detects smoke or gas leak as a primary indication of fire or gas leak accident in a house and warns the occupants, enabling them to escape the accident or take counter measures.
x The control hub is the brain of the system, this is where all the programming and configuration is done. Like other components, it comes with tamper function and has an impressive battery backup.
x The siren is main deterrent. Tamper function, upto 5 years battery life, and the flashing strobe can make any thief think twice before trying. The alarm is loud enough to be heard upto 1 kilometre.
Pet immune
All our sensors have pet immunity as standard. Our devices use a digital algorithm to detect human movement. As long as your pets are smaller than 50 centimeters (19.5 inches) and 20 kilograms (44 lbs), they shouldn't set off your detectors.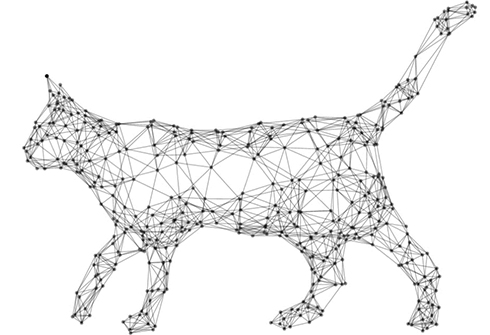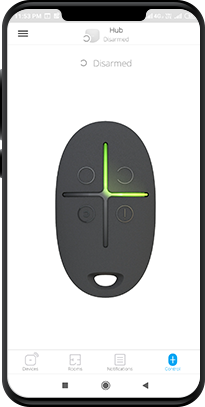 Everything from your smartphone
Managing the alarm system is as easy as using any modern device. All you need is a smartphone with internet access. You can go on vacation, stay late at work or take a long sabbatical. No matter what, you can take solace in the fact that everything at home is in order.
Multiple Channels
When it comes to security of our users, we never take a chance. And that's why not just one but two backup channels come as standard.
TCP-IP and M2M GPRS with VPN tunnelling as main and backup channels. With additional GSM based low frequency communication as a separate backup.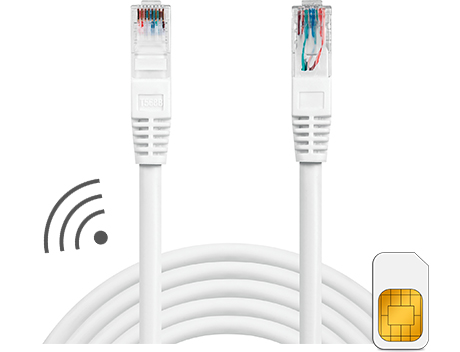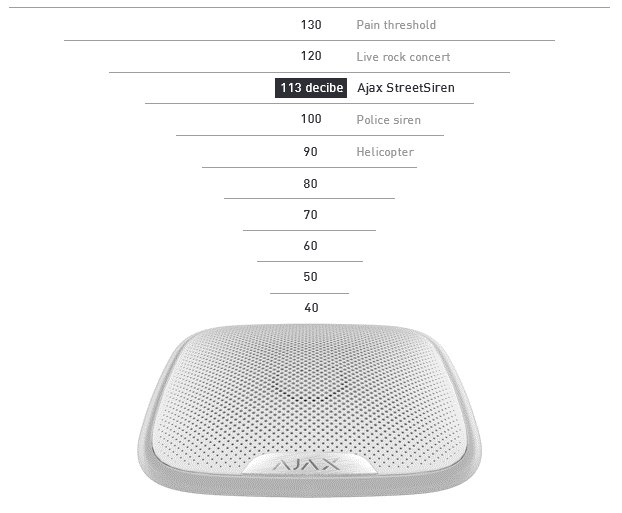 As loud as it gets
It's true that a loud siren is enough to make any thief run for his life. But as they say, thieves these days are one step ahead and the first thing they do is cut the siren's connectivity to control hub or its power supply.
This is why we made sure that our sirens are completely wireless with exceptional battery backup with all round tamper protection.
Need a security assessment?
Call now 0755 492 6677