Home Automation?
Do you want to control your lights, washing machine and everything else from smartphone? Just look online and you get plenty of products in Home automation category.
The only problem is that you still have to buy something else for your security. And that's what we fixed, we simply combined the security with automation. You can book a whatsapp video demo to know more.
Professionally Monitored Service
24 hours a day, 365 days a year
DFS Alarm Receiving Centre works round the clock to receive and respond to signals from the alarm system at your home or shop. Our expert security agents are here to respond to each incident quickly and efficiently.
And since we operate round the clock, we also provide 24*7 customer support so if you have any query or concern, you can just pick up the phone and call us, anytime!
All about our alarm systems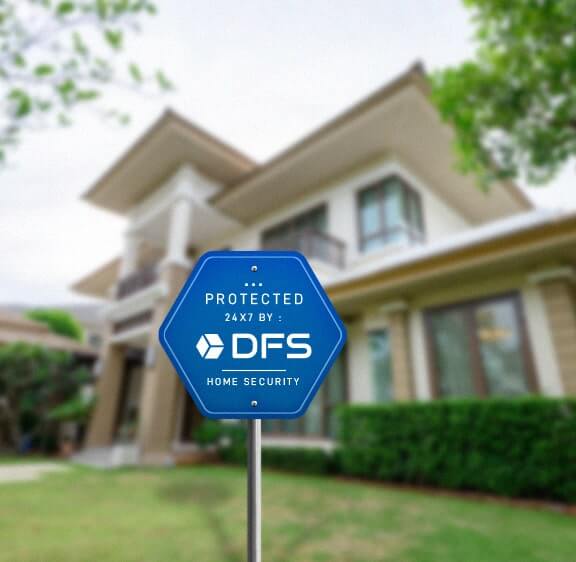 Instant professional alerts
Our monitoring staff contacts you the second trouble is detected and stays with you until it's solved.
Ready for the unexpected
Power cut? No Wi- connection? Did someone attack the system? Natural disaster? DFS is ready.
Free security consultation
Not sure what you need? We are here to help. Call us anytime for a free security assessment.
A cost-effective solution
We serve our customers directly with no middlemen - to offer the best price available.
Start small and expand later
Start with the basic home security and add more components for full home automation in future.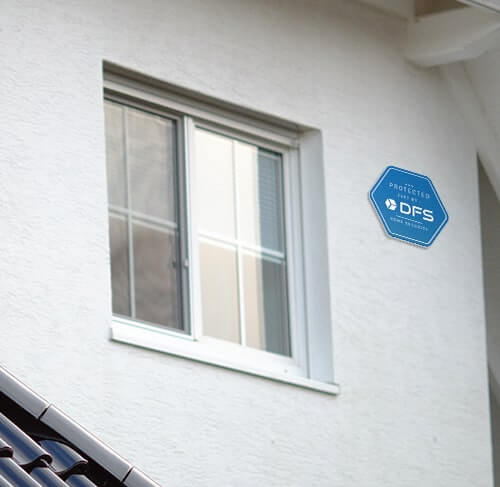 In-built M2M sim card
DFS alarm systems come with M2M sim card as standard, which is fully managed and paid by us.
Choose what fits you the best!
Ajax or NovaPro or Classic range. Most awarded or most affordable! The choice is yours.
Fire, Flood and CO
Not just thieves and burglars, DFS alarm system protects you against disasters and intruders alike.
Not satisfied? Return it.
With our 24*7 customer support and standard 21 days return policy, you can count on us.
And a lot more…
Wireless. Expandable. Home automation. Pet immune. Encrypted. It's a long list indeed!
Our alarm systems
With Ajax , NovaPro and our Classic range, choose the alarm system which fits your needs best.
AJAX
Made in Ukraine and the most awarded system in Europe! Built for those who want the best.
NovaPro
An excellent home alarm system that doesn't cause a hole in your pocket.
Classic
Most affordable 24*7 professionally monitored security system in India.
Camera and Doorbell
Smart Indoor/Outdoor IP Camera and Smart Video Doorbell
Meet
Hipcam
A new generation of smart home security cameras with Ai onboard, created to protect and check on what's most important
YOUR HOME & FAMILY.

Intruder Alarm of the Year

Security and Firefighting Risks

The Best Innovative Product


Refer a friend. Earn
₹1000/-
Spread the security. You'll earn ₹1000/- in vouchers and your friend will receive a discount off their new security system!
Why DFS!
Don't forget to activate your CMS Monitoring with DFS!
If you have ever wondered why people in western countries live without such fears beside large glass doors and windows with no iron grills in their homes, look closer, you will find that they have adopted a much smarter way to.

keep them safe, a method which is not just reactive but also preventive. Well, we have a dream and we are making it a reality, one house after another.
24*7 customer support
2 year warranty
Easy returns
Secured payments

Testimonials
"We tried an alarm system from a famous company who makes vaults and safes, while it was nearly double in cost that too 5 years back, it was not even monitored! We are very happy with the what we got with DFS and I personally believe that every jeweller should have DFS security grid."

Kerala Jewellers,
42 Years, Bhopal
"Protecting my family is the key as I constantly travel. DFS security grid with 24X7 monitoring gives me the peace of mind I need. "

Jitendra Sharma,
58 Years, Jaipur
"Great initiative. I was looking for the one with real time minoring, finally got one that works, is affordable, and truly effective. Will recommend this to anyone who leave their house unattended or travel frequently!"

Krishna Arthanari,
32 Years, Bangalore
"I was just looking for some cameras for my house and then I realised that what I really need is an alarm system. Little more research and l knew the huge difference CMS monitoring can make! The issue was, monitored solution cost a fortune! But thanks to DFS, for providing such an effective solution at an affordable cost."

Ekta Khale,
28 Years, Mumbai
"I work in IT and frequently travel abroad, I noticed that alarm systems are fitted as standard in every house. And if one can afford, monitored ones are considered much better than standalone systems. It is nice to see that finally someone is offering a monitored solution at an affordable cost."

Pavan T. Ramarao
34 Years, Bangalore
"After trying CCTV, IP camera, and a guard – we are glad that we have a solution is really affective and someone is there looking after it 24X7!"

Soni Jewellers
Jhansi
"We have two mobile shop counters and at any time, there is a lot of inventory! Now These days thieves use flame cutters and acid guns to cut through locks! We were worried but thanks for DFS to rescue! Security grid is a must have for every shop."

Galaxy Electronics
Bhopal
"Security grid by far is the best security solution, anyone who cares for their house or shop's safety, security grid is the way to go. No second opinion about it!"

LuvKush Jewellers
Jhansi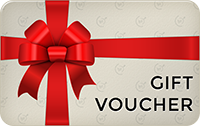 Refer a Friend
You both can earn a 1000 INR gift voucher.
We don't spend millions on expensive TV ads and big banners. We save it to keep the cost low and provide an affordable solution to all. And we know, if you like our services, you would want your friends to have the same peace of mind! So, if you know anyone who needs security, please refer them to us. And if they choose our security grid, we will send you and your friend a gift voucher of 1000 INR!