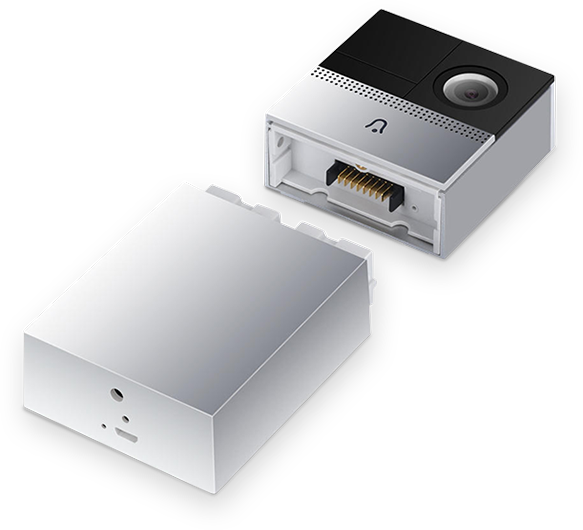 True Wireless Experience
6000mAh rechargeable& removable battery runs 2-3 months on normal use with 8-10 months standby time. The best part is- it also supports AC supply!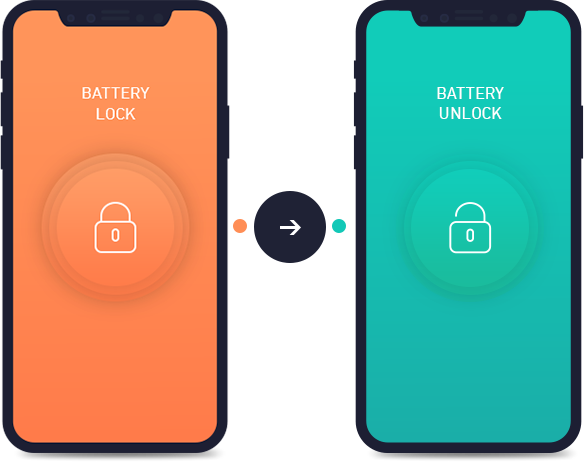 Anti-theft Lock
With electronic anti-theft locking, you never have to worry again about someone stealing your DFS Doorbell! Only you can remove it from the wall.
PIR Motion Detection
A thief is not going to ring the bell but if he comes anywhere near your door, PIR sensor in the doorbell will notify you instantly!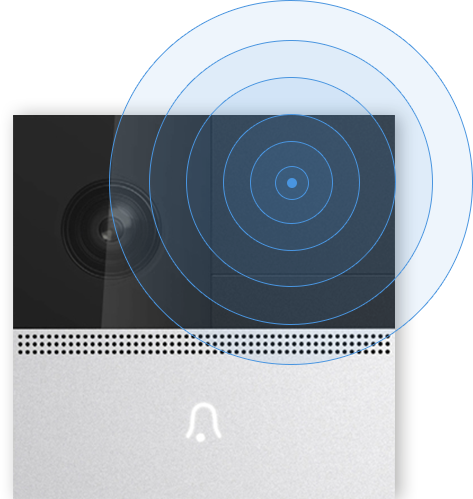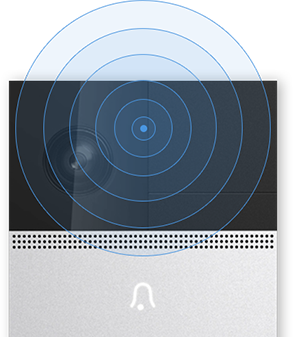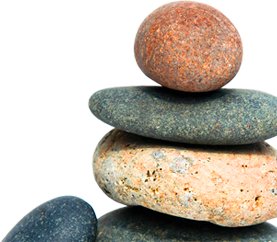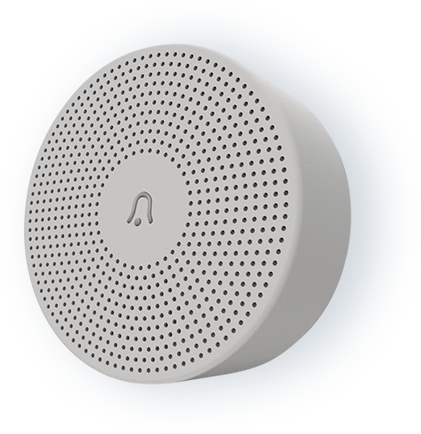 Wireless Chime
The indoor chime ensures that the guest at the door isn't ignored, even if your mobile is switched-off, busy, or lost under the sofa!
A Beautiful Experience
Cloudedge App is powered by the Cloudedge® platform and delivers an easy to use, smooth experience with a beautiful design.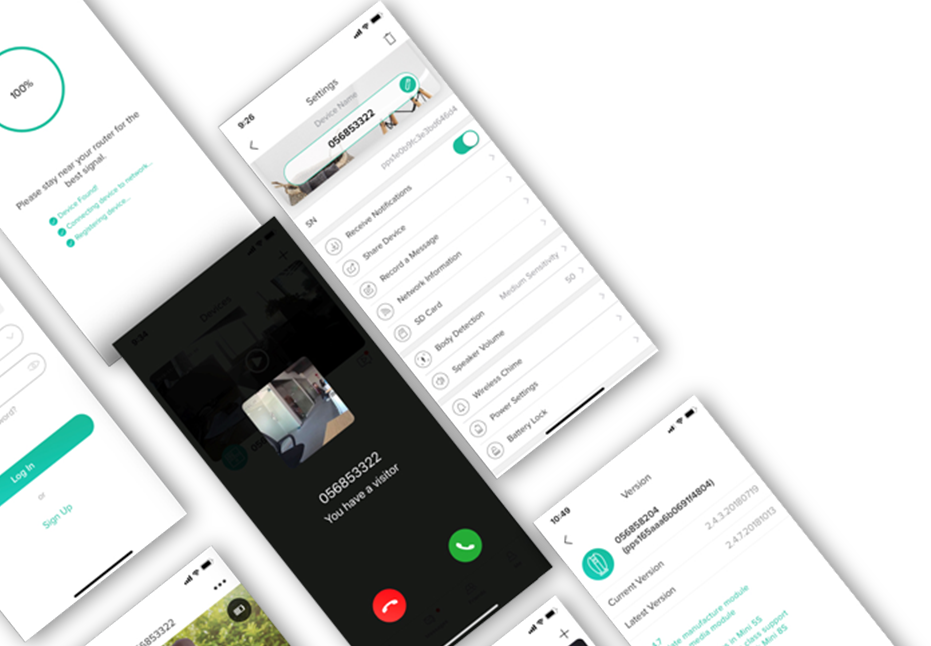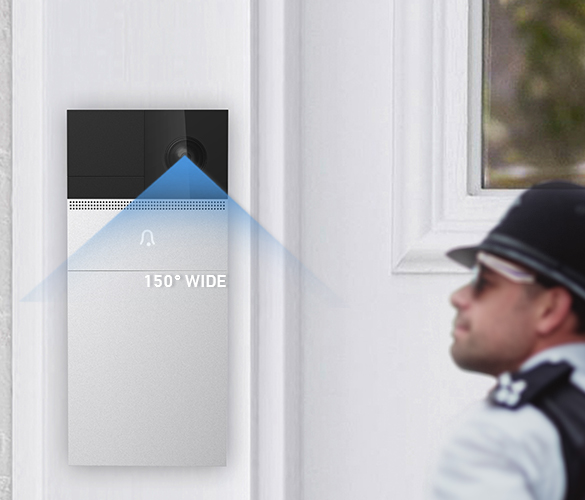 Flawless Visibility
A sunny day or a pitch dark night, wide angled 1 MP lens with auto adjusting night vision delivers a glitch-free, smooth viewing experience, always!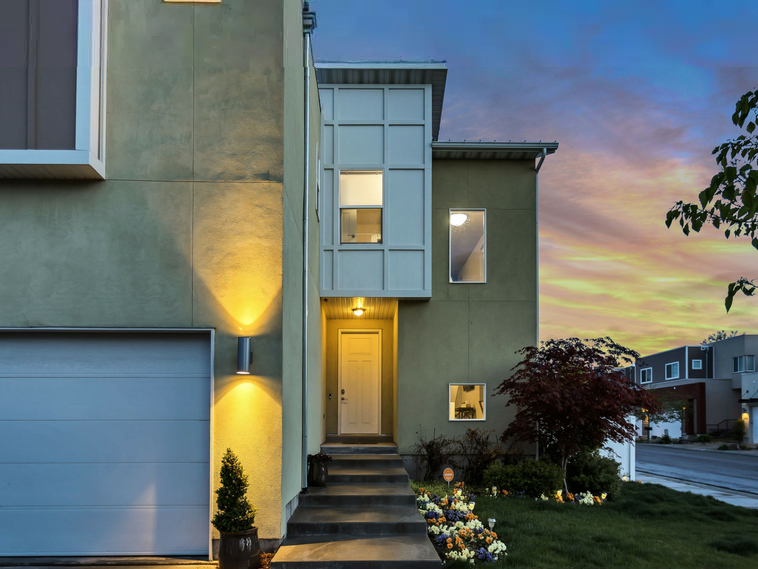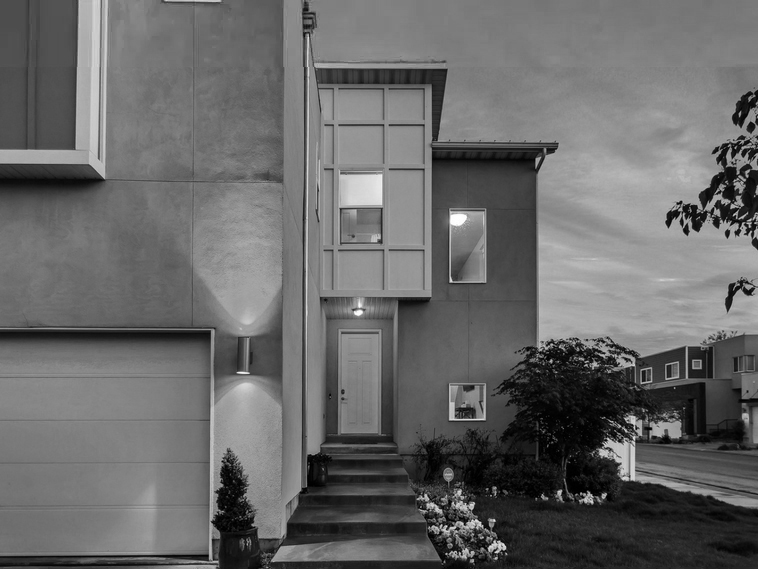 Clear Night Vision
The infrared light sensors make sure that it automatically switches into Night vision mode when it's dark.
Meet DFS Doorbell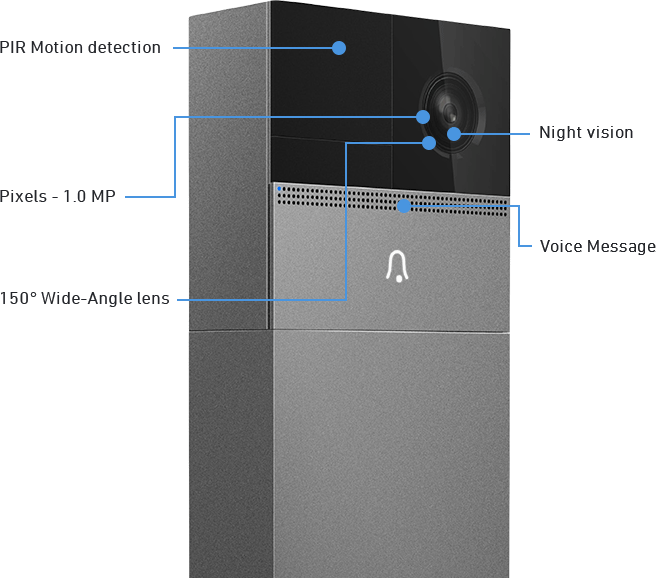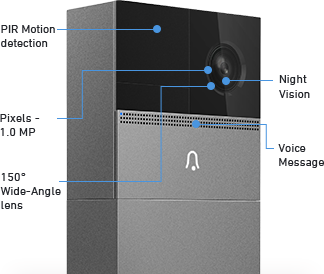 Features
Family sharing
Cloudedge mobile app
Anti-theft electronic locking
1.0 MP resolution
Wi-Fi enabled
Auto response
Upto 128GB microSD card
150° Wide-angle lens
1/4" Progressive CMOS sensor
Enhanced night vision
PIR motion detection
Size: 130X59mm
Only ₹13,299*
(was ₹14,999)
*Promotional offer, valid until 31st Dec.

Call us Anytime
Whether it 2AM in the night or 2PM in the afternoon, we are always here to answer any question. Call us anytime at 0755 492 6677.
21 days free return.
Changed your mind? No worries! We offer 21 days, no questions asked return policy, with full refund, so you can buy with confidence.