9 Smart Home Security Tech Trends To Keep An Eye In 2022
December 08, 2021
Home Security Tech Trends. Smart home security systems are more popular than ever in this age of digital technology. With cutting-edge technology, smart home security will help provide peace of mind to your house.
Security systems are now expected to interact with door locks, lights, video, and giving notifications, and are projected to play a vital role in the acceptance and acceleration of smart homes. Over the last year, homeowners have spent more time researching, learning, and entertaining at home than ever before, resulting in an increase in the demand for home improvements.
Families are realizing the necessity of using security gadgets to keep their homes safe and secure as they spend more time at home. According to Market Research Future, the worldwide residential security market is estimated to reach $45 billion by 2023, with digital start-ups and do-it-yourself home security alternatives extending the options accessible to customers who want to safeguard their homes. 
The Internet of Things (IoT) is exploding, and people are becoming more aware of how state-of-the-art technology can be utilized for home protection.Smart Home Se dfsservices.co.in
curity Tech Trends
What are the future trends of cyber security?
When it comes to home technology, customers want to know that it's safe and won't put their safety at risk. Experts anticipate that in 2022, safeguarding technology will be a top priority for the whole sector.
 followed by the implementation of measures that better secure consumers' personal information. While big data might be terrifying, it also has a lot of positive possibilities. 
1.More intuitive tech choices
When smart home security equipment is too sophisticated to be usable — or, worse, when it is wrongly installed and useless — its value is gone. The main difficulties to adopting a smarter home, according to homeowners, are knowing their options and selecting the correct equipment.
An industry-wide security trend is the emergence of more intuitive solutions. While cybersecurity, cloud/hosted services, and the Internet – Of – things topped the list for the second consecutive year, artificial intelligence was the technology that grew the most. Here 9 best home security System Technology Trends in 2022
Our home security specialists believe that the technology available to assist you in controlling and safeguarding your house will only improve and become more intuitive.
 Because artificial intelligence and pattern recognition can 'learn' our behavior, technology will be able to detect when anything is 'not right,' and will be able to explore further or warn the right individuals. In the future, AI and Machine Learning may be used to detect hazards before they occur. 
Camera software that can distinguish distinct persons and unattended items, as well as identify certain people who should not be on a property, such as loitering, firearms fired, or yelling, among other things. Then, to get alarm signals to the police, use a faster, easier method.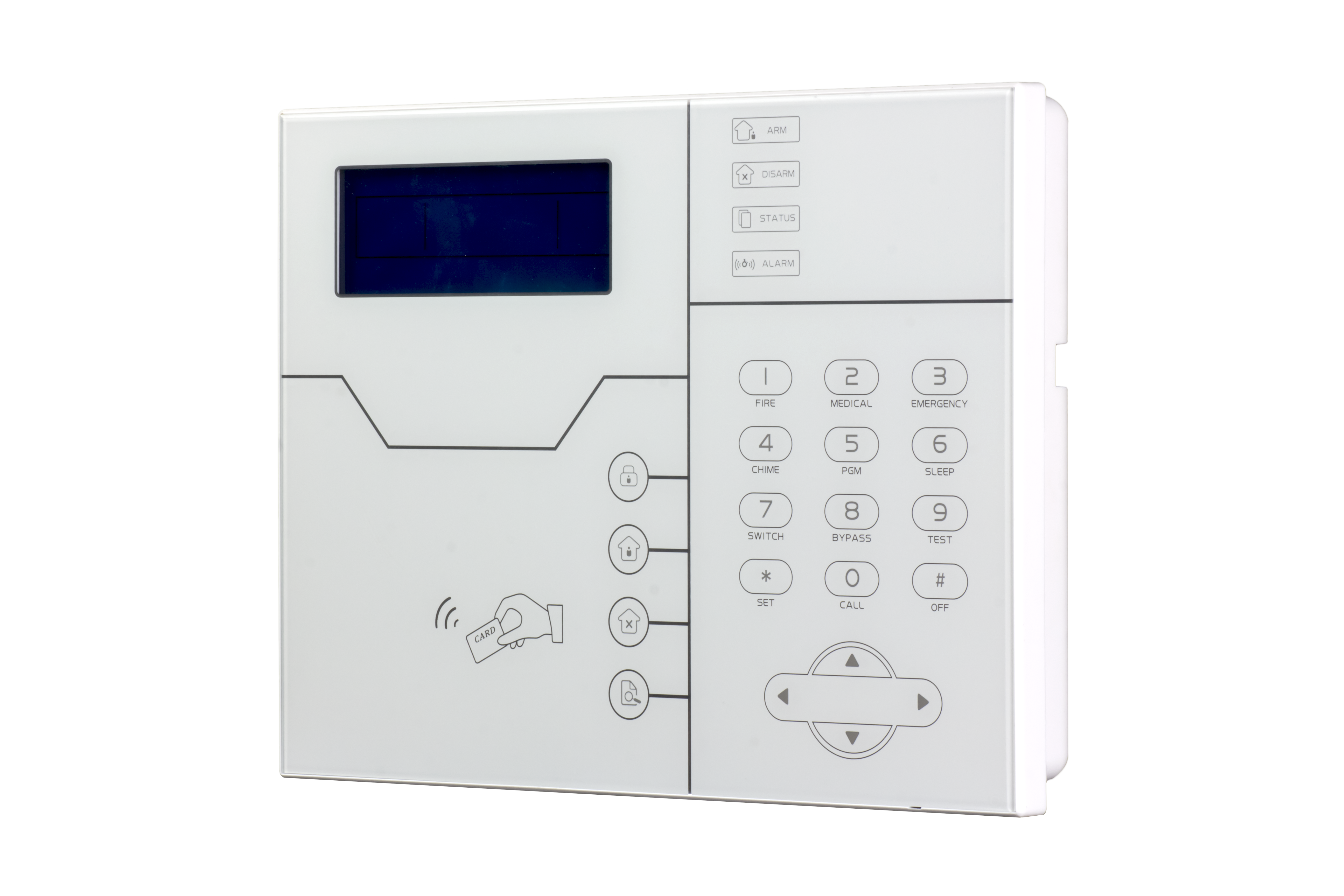 2.More care in a wholesome (and green) place
There will be greater cross-pollination between the security business, linked health, and stable housing. An a Best Alarm System may be the last place ecologically conscious consumers go for forward-thinking energy solutions. However, the exact reverse is true. 
With today's technological improvements, your closeness to your house may be identified via geofencing technology managed by an app. This single software allows you to turn lights on and off or alter your HVAC settings automatically, benefiting both the environment and your wallet in terms of energy expenses!
3.Need Home Security System Integration
Experts feel that as the smart home security sector progresses, integration will be one of the most important security trends for development and success. Smart security devices that communicate with one another provide the best value for money to consumers, and user-friendly technologies will make smart homes more appealing. 
Fast, dependable, and linked smart home security solutions are in great demand in India. The time-consuming process of accessing many applications to handle various parts of your home is no longer acceptable to savvy customers.
People desire a single app or platform to control everything in their house, including security and life safety, as well as cameras, lighting, locks, garage openers, and other devices. 
We can do complicated activities with a simple voice command if all of these technologies function together. 
The phones automatically link to the touch screen panel, disarming the security system, unlocking the front door, resuming the thermostat, and snapping a photo to email to our family to demonstrate we are safe and sound at home. 
It's the ideal mix of hardware and software technologies for smart homes, as they should be. Smart Home Security Tech Trends
4.Need to Enhanced Video security System
Many individuals have been wary about having video cameras in or near their homes in the past. But, if delivery-to-the-home services become more common, even "Never Camera-ers" are likely to change their minds. Simply said, as life evolves.
 so must our methods of protection. The advantages of Ezviz Outdoor Camera being able to keep an eye on your family and house while you're out and about are indisputable. For Best Video Security system Check Here
Video cameras are not only common, but they also have some incredible functions. Security cameras may already be capable of considerably more than the ordinary person uses or even realizes. Customers will increasingly want features that help them to cut through the clutter of everyday life and focus on the information that matters to them. 
The Video Analytics tool delivers you better video notifications on what matters most to you in real-time, separating critical occurrences from regular activities. We can detect whether a moving item in your driveway is a human, an animal, or a car using ai technology and inform you based on your settings. Smart Home Security Tech Trends
The ramifications for smart home security are limitless as AI advances and technology grows smaller and more mobile. Quality control, skilled installation, and professional monitoring will all remain key components of real security systems, regardless of technology advancements. 
On the surface, technological developments seem thrilling. However, just like an iceberg, customers may be exposed to hidden threats. There are an expanding number of platforms, such as low cost DIY systems, that appear to be comparable to professional product lines, but there are substantial differences that matter in an emergency.
6.WiFi and Connectivity (Smart home security systems)
Best Smart home security systems have evolved in tandem with digital technology. Smart security gadgets are now more trustworthy thanks to recent advancements in WiFi capacity. WiFi 6 is the most recent specification. This updated version enables seamless communication across several devices, resulting in a safer and more connected home. 
Security services delivered via the cloud are also becoming increasingly popular. You might very well access your security information via cloud storage with several home security systems. This makes it easy for you to watch video security footage from afar, allowing you to stay connected to your house at all times.
7.Home Cybersecurity is More Important than Ever.
Over the next seven years, research shows that the number of families using smart-home speakers and hubs will skyrocket. The penetration rate will rise from 24 million at the end of 2019 to 34 million in 2025, according to one estimate.
This will undoubtedly advance the smart home sector, but it will also introduce a slew of new cybersecurity dangers into households. As things are, IoT devices are severely lacking in terms of cybersecurity. Smart lights, thermostats, and other devices may be hacked by a competent hacker in the wrong place at the wrong time. 
Smart-home speakers and hubs might provide a plausible entrance point for hackers — the burglars of the twenty-first century — if left unchecked. This will need a more aggressive response on the part of IT corporations in terms of cybersecurity features.
8.Home Security Systems: Features to Keep Children Safe
Although the home security business is still far from reaching its full potential, it has made great progress in recent years. You can expect new breakthroughs that are more powerful, effective, and safe than ever before as smart home technology responds to the home security sector. Smart Home Security Tech Trends
Latchkey children are particularly vulnerable in single-parent families and in families where both parents work full-time. Parents either don't establish the security system because they're afraid their children will set off false alarms, or children find it difficult to play it safe because the systems are too complicated. As the year progresses, expect a larger emphasis on kid-friendly features.
9 Smart Home Security Tech Trends To Keep An Eye In 2022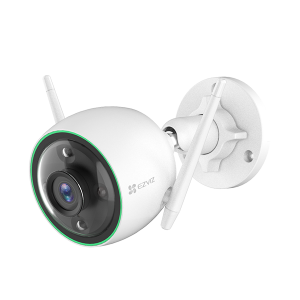 The EZVIZ C3N comes with 3-night vision modes and AI-powered person detection capability, providing you with sharp night vision and precise alerts. Never lose your sleep again.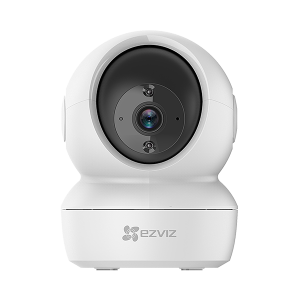 The TY1 from EZVIZ is equipped with a Smart IR function, which uses advanced infrared (IR) lighting to capture details in dim light. With its 360-degree view and smart tracking …..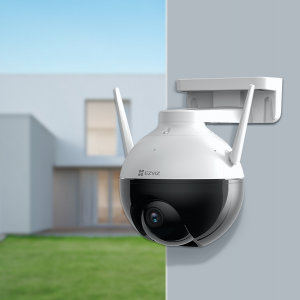 The C8C Lite features flexible pan & tilt design to watch over large space, which helps greatly reduce blind spots in monitoring. The camera is well engineered with 1080p video clarity, 
Smart Home Security Global Market
We predict smart home security device adoption to continue to grow as we approach 2022. Home security and smart home technologies are as common as thieves, thanks to early adoption by security companies and the fact that the gadgets work together to help safeguard houses.
While certain monthly expenditures may be cut during hard times, most families still consider home security to be a need rather than a luxury. As a result of this link, anticipate smart home technology to take center stage alongside home security in any industry bromance.
In fact, by 2025, the home security systems industry is estimated to reach $78.9 billion, with expertly monitored systems comprising the majority of the market.