What Is a Security System Key Fob and How Does it Work?
May 25, 2020
What Is a Security System Key Fob and How Does it Work?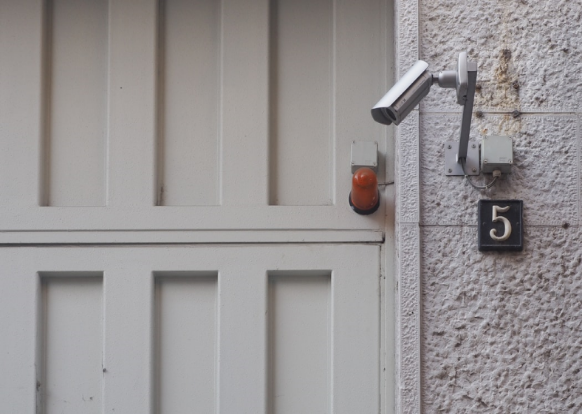 A security key fob is a wireless remote control device nearly identical to those clickers you get in your car. In fact, they perform basically the same function. The wireless remote for your car locks and unlocks the car doors and initializes the built-in security system. It also includes a panic button that blares the horn and flashes the headlights and taillights.
The wireless remote, or key fob, for your home security system arms and disarms the security system in your home. It also includes a panic button that sounds an alarm, which in turn causes the monitoring company to be notified that a security breach or other home emergency is in progress.
But they're not just for when you exit and enter your home. Seconds count in emergency situations, and having a wireless key fob nearby while you're inside your home can make a big difference for you and your family.
Placing your wireless remote on your nightstand, as an example, allows you to arm the security system when you go to bed each night, helping ensure your family and house are being protected while everyone sleeps.
Most home security systems allow for multiple fobs to be programmed into the system-up to eight in many instances. In addition to being able to keep them in handy places around your home, you'll be able to provide them to certain individuals, including older children, an elderly family member, or a trusted neighbor, all with the convenience of not having to divulge the passcode for your system
Modern technology means convenience in many instances, and when it comes to home security technology, key fobs are the resulting component. Please use our System Finder tool for assistance in finding a security system designed with your needs in mind, or call and speak with a DFS security specialist today at 07554926677.