What is Alarm Monitoring and How Does it Work?
June 13, 2020
What is Alarm Monitoring?
Best Alarm Monitoring is quick and detailed communication between your home security system and the central station of your security provider.
How Alarm Monitoring Work?
Your control panel registers an emergency event and sends a signal to the central monitoring station, where the appropriate authorities are notified and sent to your home.
The technical specifics may be slightly different for each security provider, but the basics of alarm monitoring are similar in any home security system. Your system control panel is the center of a network of sensors, which may include window or door sensors, motion detectors, tamper sensors, or specialized temperature, flood, and smoke detectors.
When your system is armed and any of these sensors are triggered, a signal is sent to the monitoring station-typically via your telephone line, although DFS Services use three communication channels (TCP/IP, GPRS, and GSM) and also offer alternate or backup transmission options.
The first signal sent by your control panel will alert monitoring personnel at the central station, who will call to notify you and confirm whether it's a real emergency or a false trigger. If you don't respond, the alarm monitoring service contacts the proper agency to dispatch emergency personnel to your address.
Some security systems offer additional features, such as immediate alarms, which don't depend upon a confirmation call, or silent alarms that don't alert intruders and give them a chance to disable the system before the follow-up signal is sent.
For example, a smoke detector event will cause the alarm monitoring service to contact the fire department, while the signal from a medical alert pendant will be routed to ambulance or paramedic services.
Unmonitored "local" alarms do provide some important benefits. If you're home, the alarm noise lets you know that there's a problem and allows you to take the necessary action. The noise may even frighten off some less-determined intruders, but most will simply ignore it and disarm your control panel as soon as possible.
Many emergencies are too serious for you to deal with by yourself, especially if you're disabled or otherwise incapacitated; in most cases, you'll want police, fire, or medical professionals on the scene as soon as possible.
Around-the-clock alarm monitoring is an essential feature offered by the majority of home security providers. For more provider-specific information on alarm monitoring details and services, we recommend a visit monitoring provider company's website DFS, ADT, Vivint, and SimpliSafe.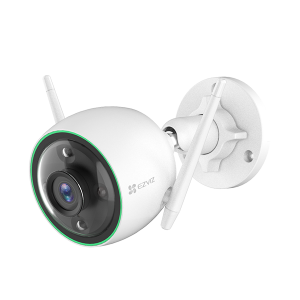 The EZVIZ C3N comes with 3-night vision modes and AI-powered person detection capability, providing you with sharp night vision and precise alerts. Never lose your sleep again.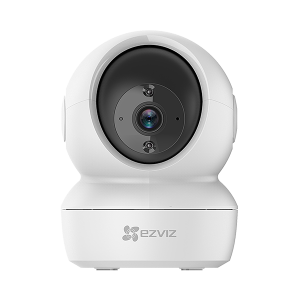 The TY1 from EZVIZ is equipped with a Smart IR function, which uses advanced infrared (IR) lighting to capture details in dim light. With its 360-degree view and smart tracking …..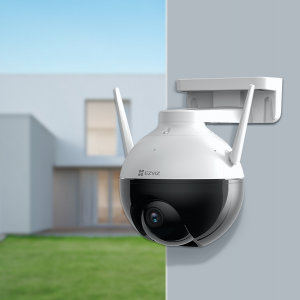 The C8C Lite features flexible pan & tilt design to watch over large space, which helps greatly reduce blind spots in monitoring. The camera is well engineered with 1080p video clarity,