What is the best home security solution in India?
August 03, 2019
Before I answer this question in an unbiased way, I think it's important that we set the context or narrative more precisely.
The question is about home security in India, where I will focus my answer based on different types of solutions available for us Indians in general.
I am not planning to discuss some high-end security measures to secure places of great importance like White house or our border.
So, the scope of this discussion will be limited to methods that are used by common people, here in India with a slight overview of what is going on in the rest of the world.
I personally believe that we Indians take a lot of pain in keeping our home or valuable safe. We want our house or shop's construction quality to be rock solid, thicker walls with more and more iron and concrete buried inside are everyone's preference!
We protect glass windows with an iron grill and the wooden main door in our home is usually complemented with an extra iron door. All in all, we go above and beyond when it comes to keeping our home or shop safely.
Security is a personal preference, and while we make our decisions based on what we see around, end of the day, we all are entitled to do whatever makes us feel safe.
However, we Indians are also quite ignorant and unaware of some of the most effective solutions which are widely considered as the best way to keep a home or shop safely.
As a result, despite being a security-conscious society, our newspapers are overflowing with headlines about theft or robbery.
Let's have a quick overview of different security solutions available in the market, some of them are very common but others you may not have even heard about.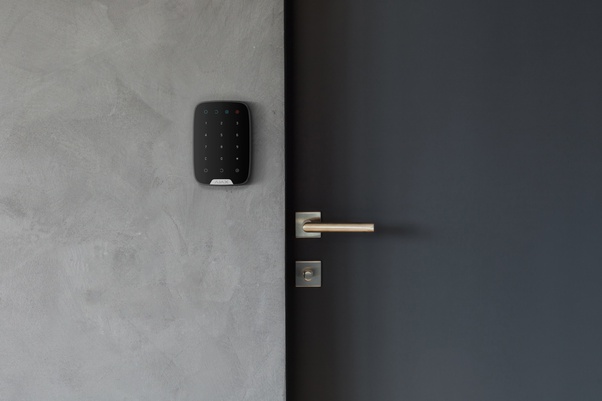 CCTV cameras have become the synonym with security. Almost every shop has CCTV cameras, even you can see them in homes as well. CCTV camera is very effective for shoplifters or anyone who is likely to do a wrong thing if they think that no one will notice!
A CCTV camera provides a psychological defense. For example, a person is more likely to pee on someone's garden wall or steal a light-bulb if he thinks that no one is going to notice.
A lot of people even install a dummy camera to create the same psychological effect.
Another reason behind the huge popularity of CCTV cameras is the affordability. One can find a very good quality CCTV camera with a decent DVR for just about INR 15000.
However, they are less than effective on thieves due to multiple reasons
1) A thief may not care if his face will be recorded as he does not have a social reputation to keep, or he can simply wear a mask.
2) By cutting the power supply, It can be made useless; CCTV cameras usually don't come with battery backup.
3) A thief may just as well decide to take the DVR with him!
So, in summary, CCTV cameras are very useful for community areas, large shops, Malls, and anywhere with a lot of people who need to be reminded that they are being watched.
IP cameras are a step ahead! With internet router in every home and shop, IP cameras are extremely popular these days.
They are technically superior, installation is very easy, and they cost quite less – you can buy one for INR 2000 from Amazon, or you can buy a really good one from google nest or ring but it will cost about INR 10000+ and you have to call your friends abroad to ship you one as they are not sold in India.
Anyway, the best part of the IP camera is that you can watch it from anywhere if the camera is connected with the internet. It usually comes with motion detection and some of the advance ones come with sound detection as well (DFS Services | Smart camera).
Another important thing to look for in an IP camera is its storage – some come with cloud storage and others with a memory card; the one with cloud storage is much better as even if the camera is stolen, you can still get the recorded videos. However, the drawback of IP cameras is the dependency on the internet and power supply which can be compromised.
Having said that, if you are considering adding a low-cost security feature in your home or shop, an IP camera should be your first choice! In fact, I personally believe that every home should have an IP camera for sure.
A smart doorbell or Video door phone
Another slightly less popular security product is a video door phone or smart doorbell.
A video door phone enables you to see the person standing outside your home from the mobile or a video screen fitted inside the home. Actually, this is more about comfort and convenience than security.
There are various things to notice when it comes to video door phones like night vision, wired or wireless solution, internet connectivity, and battery backup.
All in all, this is a useful product, and doorbells do come with a motion sensor that can detect and alert you if someone comes around your door.
Alarm systems are not as popular as other products mentioned earlier, but they are gaining momentum and more and more people are choosing an alarm system to protect the shop or home from thieves, fire accidents, and burglars.
An alarm system is a combination of different types of sensors.
For example, a door or window sensor is installed at the main entry points which a thief is likely to use to get inside- balcony, main door or a large glass window.
A motion sensor is typically used in common areas like a living room or drawing room, so if a thief manages to get inside somehow, he can still be detected if he moves around.
Smoke sensors are used to provide protection from fire accidents. There are many other types of sensors.
These sensors are quite small, like a paperweight and they are wirelessly connected with the main unit called 'control hub' (or control panel). Control hub is the most important component of the alarm system as this is where configuration settings are done!
Usually, the control hub has an inbuilt siren for an emergency but sometimes additional siren is also installed for extra protection.
A user can operate his alarm system from the mobile app or a remote key which works exactly like a car key – So when you go out of the house, you lock the door and 'Activate' the system and you go inside the house and open the door, you 'Deactivate' the system!
A good quality alarm system from Visonic, Pyronix, or Eldes can cost anywhere between 40000 – 60000 which is significantly more than CCTV camera or video door phone! However, the Indian market is flooded with much cheaper alternatives which are quite poor in quality and full of false alarms!
CMS Monitored Alarm solution:
CMS (central monitoring station) is also referred to as the Alarm receiving center or ARC. CMS is kind of a big deal and is capable of processing millions of signals every second!
The CMS is constantly connected with the alarm system installed at your home and it monitors, maintains, and looks after the alarm system!
CMS does not just monitor emergency signal of intrusion, fire, and other critical issues but it takes care of the health of the alarm system, So if a sensor has a low battery or if it is having some communication trouble, CMS gets the signals and trained operators at CMS take action to resolve it.
CMS operates 24 hours a day, 365 days a year, it's not a service that takes a weekend break or Christmas break. After all, theft can happen anytime, in-fact holidays are high season for thieves!
CMS monitored alarm systems are indisputably considered the most effective way to protect a home or shop and are adopted by millions of home/shop owners in western countries.
But in India, due to high installation and monitoring cost and awareness issues in general, these are rarely known. Typically, a proper wireless system with monitoring capability cost in the range of INR 40000 to 60000 (I am referring well-known brands like Eldes, Visonic, and Pyrex here and not the ones sold online) and then monitoring cost may go as high as 1500 to 3000 INR per month!
You can watch the video here:
In English: Monitored Alarm System | How Home Security system works| Home security tutorial | English
In Hindi: Monitored Alarm System | How Home Security system works| Home security tutorial | Hindi
So far, I have written about everything without any bias. Now let me tell about DFS a little bit. Here at DFS, we understand that we need a solution which is built for Indian circumstances, i.e. it can handle long power cuts, difficult installation procedure, network issues and most important of all – it is affordable for masses. It wasn't an easy journey but after 3 years of R&D and development, we finally have a monitored solution that can pass any test with flying colors and is as effective as some of the best solutions in the western world, at the same time it's quite affordable. One can protect their home for as low as INR 20000 with monitoring cost as low as INR 3000 for the whole year, as part of promotions, we are even offering free monitoring for the first year. In order to keep the cost low, we are not spending on marketing but rather using channels like Quora to reach out to people to spread the word. So please, help us in getting some up-votes and spread the word, do share this info on your blogs, posts, and Facebook. You can check all about DFS at Home Security System
When I say that CMS monitored alarm systems are indisputably the best way to keep your home or shop safe, don't just take my word for it, google about it, read about it and make your own assessment.