Why Your Security System Needs Window and Door Sensors?
August 01, 2022
Why Your Security System Needs Window and Door Sensors?- Door sensor is a sensor that is installed in the door. It helps in giving security to any home. Once you have installed the door sensor on your door, after that it keeps on alerting you.Whenever someone opens your door, the door sensor alerts you.
Apart from this, even if you have small children in your house, it also comes in handy, with the help of this you can know who is going out of the house. The door sensor is like an automatic bell which makes the owner of the house senses as soon as the door is opened. gives. Door sensor can be used in many other places
How many types of security sensors are there?
Sensors are used in many places, it is also used a lot to secure places. As we told you above about the door sensor.Door sensor is also a kind of security sensor. If you install a security system in the house, then you will get to see the sensors inside it.
Photoelectric beams detection sensor
Tomographic motion detection sensor
Microwave sensors detection
Ultrasonic detectors detection sensor
Magnetic switches detection sensor
Glass break detectors detection sensor
Why is DFS security system special?
DFS Services  is a great place to start as it is one of the most searched brands when it comes to security. And a big reason is that it has invested in both innovation and great design, making it a great security system.
Is Door Sensor System Expensive?
DFS services are not only known for their innovation and great designs but also for their affordable price tags. The sensors they make are equipped with artificial intelligence: they are slightly more expensive than the market average. However, this should concern you only if you are buying it for your home. If you are a private or business the price tag does not change and the solution is great if not cheaper than other commercial systems.
Regarding the pros, dfs services did something that no one had ever done before and that is the merger of door and window sensors with motion sensors. Basically, a single device takes care of the complete security of a room. The sensors integrate beautifully with the rest of the DFS hardware to make for a great security system overall.
As we see in our guide to the best business security systems, dfs products are the best solution if you have a small business. And it makes your home and business more secure
Why Your Security System Needs Window and Door Sensors?
Almost all door sensorsuse reed switches. When you close the door, it creates an electrical circuit. When the door breaks the electrical circuit is broken. When the door sensor is activated, and the entry is breached, the security system will trigger an alert.
Why Your Security System Needs Window and Door Sensors?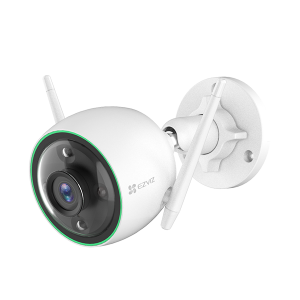 The EZVIZ C3N comes with 3-night vision modes and AI-powered person detection capability, providing you with sharp night vision and precise alerts. Never lose your sleep again.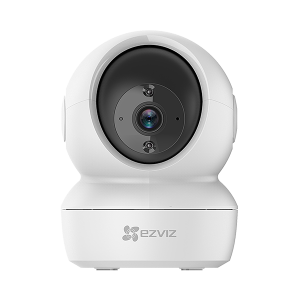 The TY1 from EZVIZ is equipped with a Smart IR function, which uses advanced infrared (IR) lighting to capture details in dim light. With its 360-degree view and smart tracking …..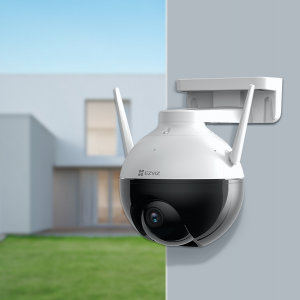 The C8C Lite features flexible pan & tilt design to watch over large space, which helps greatly reduce blind spots in monitoring. The camera is well engineered with 1080p video clarity,